Probelvedere A.S.D.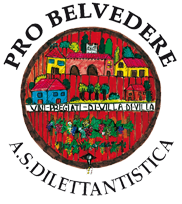 Pro Belvedere A.S.D. is an amateur sports association that has its seat in Villa di Cordignano and is the protagonist of the organization of the Giro del Belvedere.
The association is involved in various sports and social activities, and Gianfranco Carlet is the real mentor of this international Under 23 competition.
Gianfranco and his staff's passion, ability and great experience assure the high quality of the Giro del Belvedere.
Men of merit are the president of the Pro Belvedere association, Marco De Boni, who has always been active in the organization, and Efren Chies, Gianfranco's right-hand man and factotum of the organization.
The Giro del Belvedere is a race based on the work of volunteers, driven on by cycling passion and sport culture.
Pro Belvedere A.S.D. organization chart
President
Marco De Boni
President assistant
Franco Carlet
Treasurer
Vanni Meneghetti
Secretary
Biz Alberto
Councillors
Renato Uliana, Efren Chies, Mauro Brun, Irma Dell' Antonia, Annika Zandonà, Ivan Cao, Roberto Montagner, Emanuele Zanchettin, Edoardo Benetti, Marco Soneghet, Riccardo Carlet